Local search rankings are a vital part of organic search rankings. For a long time, web developers have relied on many SEO options, forgetting the importance of local ranking. What most fail to notice is that the Google search algorithm ranks brands higher than websites without brand recognition. This calls for more investment in local rankings.
For a better organic search ranking, a comprehensive look at local ranking must be used. The best search ranking strategy must factor in brand building, online presence development, local connections, and local listings. All these factors will contribute to a better local ranking and overall better organic search ranking in the end.
For improved local and Google ranking, keep on reading, to see the factors that affect local and international SEO.
What is a SEM Strategy?
Search Engine Marketing is a process of using paid tactics to improve the visibility of a website in Search Engine Results Page SERPs. In simple terms, SEM search ranking strategy helps improve organic search results. When marketing is used to indirectly improve ranking, the end results can be viewed as organic results.
Google ranking uses the Google page rank tool to gauge the performance of each page. When the right search ranking strategy is used, the Google website rank checker will be able to detect any improvements in the overall ranking of the website. The improvement is a result of visibility on the search engine result page.
What is Organic Search Ranking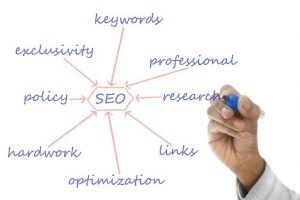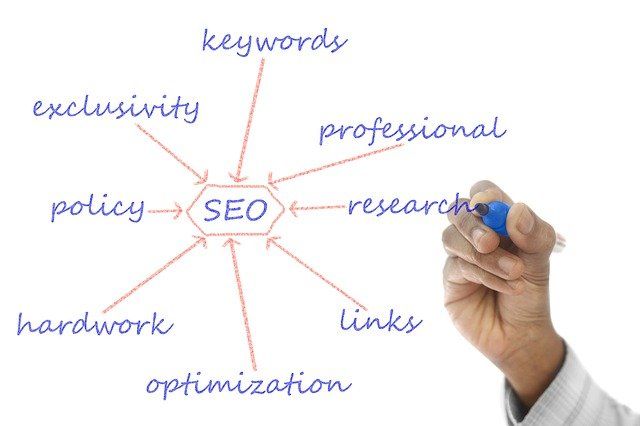 Organic search ranking refers to search engine results that are not influenced by advertising. Organic search ranking depends on the usability of the web page, type of content provided, relevance, and other factors used by search engines such as the Google ranking algorithm.
The search ranking strategy used by the developer has an effect on the organic search results. Local search rankings may also influence the overall organic search rankings. With improved rankings, increased interactions with the page at a local level promotes improved ranking.
How to Improve Organic Search Ranking
There are many SEO tricks that are used in improving the organic search ranking of a webpage. One of the important factors that improve organic search is good local search rankings. Apart from regular SEO, a search ranking strategy that utilizes local search rankings can be instrumental in boosting organic search results.
Below are the four key steps towards boosting local search results:
Establish the Brand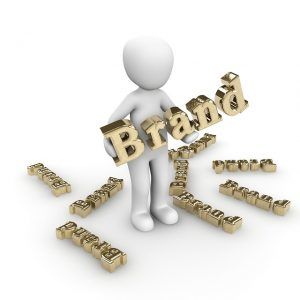 The first step in building a working search ranking strategy is investing time into creating a brand. To establish the brand, start by creating as many social media accounts with the brand name as possible.
Establish social media presence with the accounts. Further, register to available local business listings and utilize press releases to get noticed locally in Google ranking.
Establish Relevance
The second step is establishing brand relevance. This can be done by listing the brand in relevant niche business listings. Further, local SEO campaigns focused on niche enthusiasts are vital in growing local search rankings.
The impact of these steps should be checked regularly with Google ranking check. Their Google page rank tool is available freely.
Establish Authority
The next local search ranking strategy involves establishing brand authority. The authority can be established through backlinks to other authority sites. The best option is to use guest posts to link with local authority brands to establish local search rankings.
Check The Results
Local rankings must be monitored closely, just as is the case with SERPs. There are tools that are utilized to check web ranking with specific details. The Google website rank checker available to all webmaster users offers the best stats. With the Google ranking check, developers can directly determine the benefits of local listings.
These factors are very vital in improving local ranking. The first step is branding, which sets the foundation for the other aspects. After building a local brand name, invest in finding relevance and establishing authority. It takes simple aspects such as backlinking and creating guest posts to develop the local ranking.
How to Increase Local Search Rankings?
The strategies used to improve organic search results are many. However, the best search ranking strategy that few developers use is local search rankings. At the Internet Marketing Team, we understand the value of local ranking. We understand the Google search algorithm in detail and how to use it to achieve the best local results.
If you are in need of reliable and proven local ranking results, we are the team to turn to. We use a tested and proven SEO strategy that delivers results in a short time. Request our SEO strategy plan by filling our contact form. We will get back to you with a full plan and a quote for all our services.