Local SEO is an integral part of the overall organic search results. When people search for content on Google, local results are listed on top for those within the region of your business. This is a reason why businesses must invest in Local SEO Marketing.
Google offers plenty of features that support local SEO. Although most business owners know about Google business for local use, few people understand how it really works. Google itself has played a role in this confusion. A system that started with a simple business listing has grown to Google Maps and more.
For businesses that are trying to get out there and attract local customers, it is vital to understand how local business SEO works with Google. Keep on reading this guide to get the full details of how local business SEO works with Google.
Is Google Maps Good for SEO?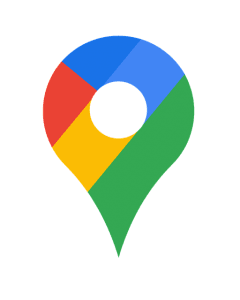 Google Maps is one of the most important tools for local SEO. With Google Maps, those who are interested in specific services can trace those offering the services to the point. Google Maps SEO works in many ways, including Google my business listing and Google review.
When using Google analytics to review the performance of websites, the local results from Google Maps must be factored in. The analytics tool provides data that can show website owners the amount of traffic that is from local search and that which is directly related to Google Maps.
Although Google Maps and Google's local SEO are not well understood, below are a few points that can help learn more about these features.
History of Google Local
What is currently referred to as Google business Profile, began in 2005. The giant tech company launched the Google Local Business Centre, a feature that was meant to boost Local SEO Marketing. According to Google, the Google Maps marketing strategy launched at the beginning was meant to be a free feature.
The tool was meant to help business owners to add and update business information to their business listings. This feature would make businesses appear in local searches and enhance their SEO. This was some years before Google Maps SEO was launched.
From Google Local to Google Maps
When Google launched the Google local business center in 2005, it also launched Google Maps. These two products became somewhat confusing in terms of their features and use. Google Maps SEO at the time heavily relied on Google Maps while Google analytics mainly focused on Google local business center traffic.
Over time, Google My Business underwent plenty of changes while Google Maps retained its name. As a result, more people got to understand Google Maps marketing than they could relate to the business center option.
Why Google Maps is the Future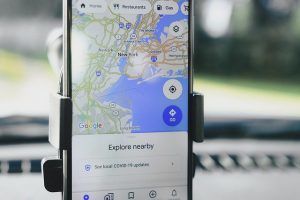 Google Maps SEO has remained one of the most powerful marketing tools since then. Although most people do not understand the differences between Google's business profile and Google Maps, the fact remains that both make local SEO better. Local SEO Marketing improves visibility locally and increases the chances of receiving calls.
Where to Get the Ultimate Local SEO Marketing?
To fully enjoy the benefits of local ranking based on these Google features, it is necessary to work with experienced experts. There are plenty of Google Maps SEO experts out there, but only a handful really understand how the product works.
At the Internet Marketing team, we have years of experience in Local SEO Marketing. We have experts who know how to use Google my Business ranking checker and can help your business rank in local searches within a short time. To learn more about our service, fill our contact form here.