Most business owners are often seeking the best online marketing campaign to use for their new business ventures or product launches. A company may choose to use SEO, social media marketing, or other options such as the pay-per-click (PPC) option such as Google AdWords.
Google Ads is an advertising platform that relies on the pay-per-click system. Marketers use the platform to position their ads favorably on various websites in the AdWords program. Google Ads marketing is beneficial because it offers quick results than SEO. It can reach more prospective clients via email, thus improving brand awareness.
Unlike Facebook ads or SEO, Google Ads helps marketers generate leads that may convert to actual clients. The insights below are a must-read for any business person who wants to learn more about the benefits of advertising on Google Ads.
What Are Google Ads?
Google Ads marketing is a pay-per-click-based system (PPC) that draws traffic from search engines and redirects to a company's website through the use of Google Ads.
The approach positions Ads favorably on the search engine's Search Result Pages (SERPs), and any click on the link that takes prospective customers to a company's website attracts the PPC fee (cost per click or CPC).
Instead of paying based on the CPC approach, Google Ads can also allow businesses to pay for the program through the cost per thousands of impressions (CPM) approach, where the business pays when a surfer takes a look at their Google ad.
How to Benefit More
To get the best results, brands should hire a media reputation management expert and a Google Ads specialist that has Google Ads certification. The Google Ads specialist will help achieve all the marketing goals faster.
The Google support team is also a reliable source of help. The team can help the Google Ads manager to open a Google keyword account and get the Google Ads login. The managers keep the Google Ads login and help the company in creating a Google keyword plan.
Benefits of Advertising on Google Ads Platform
Google Ads is a superior online marketing plan that offers so many benefits compared to other marketing programs. Read on to learn what your business stands to gain by adopting this strategy.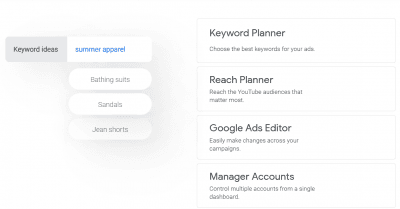 Faster Results
Optimized Google AdWords marketing campaigns often yield faster results than SEO marketing strategies, and it may generate more leads at a faster rate than SEO.
This success is possible because Google Ads gives a business immediate visibility at a bid fee depending on the chosen keywords, and the platform allows companies to use multiple keywords.
If the campaign is not making high conversions, a Google Ads manager also has the option to turn it off. Additionally, SEO is a long-term kind of approach, which heavily relies on the quality of SEO content and keyword use.
Wider Reach
The integration of Google AdWords marketing and Gmail Ads has also made it possible for the PPC approach to reach more prospective clients via Gmail emails. These ads are often placed under the social or promotion tabs on PCs and Smartphones.
Easier to Target your Audience
Google Ads marketing is more precise in niche targeting, and it puts your business ads amid any business' competitors' ads, creating a level playing field.
Companies using it also have better control over their marketing campaign and costs because their Google Ads manager can terminate the campaign if performance measures show no positive results.
Easy to Retarget
Google AdWords marketing also allows businesses to use remarketing tactics for site visitors who don't buy by creating remarketing lists and new strategies to target their niche.
Companies can also create a suppression list for online shoppers that visit and don't buy when they don't want to reconnect or re-target them as a niche. This helps in controlling online reputation.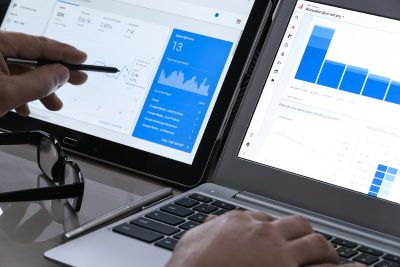 Can Be Monitored Easily
It is easy to monitor and measure any Google AdWords marketing campaign's performance because the re-directed traffic from the ads and the conversions can be recorded.
This approach is better than expensive traditional TV or radio ads or Facebook Ads that business owners can't use to know the source and count of leads they generate. Google Ads provides a measurable option that shows the ad performance metrics.
This makes it easy for a Google Ads manager to assess the performance of any business' Google Ads marketing campaign and make crucial decisions as soon as possible.
Where to Find Help With Google AdWords?
Every business wants to attract more clients and make more profit through sales. To achieve this, business owners need to have a good customer engagement and marketing plan.
---
The Internet Marketing Team helps brands in managing their marketing efforts by establishing a good online reputation. Contact us today to learn more about our services.