Want to join Internet Marketing Team?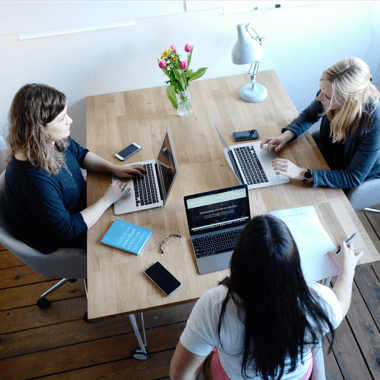 Working at Internet Marketing Team
Our work is important to us and even more so to our clients. Our clients entrust us with their brand and we have a direct impact on their online image. We have a significant influence on the success of our clients' companies and their objectives.
There's a feeling of pride that comes from contributing to our clients' success. Each campaign gives us a chance to learn, improve, and grow. Our goal is to help our clients' companies grow.
We handle each campaign with commitment, using our talents to launch projects, strengthen rapport, resolve obstacles, and produce superior results.
Managing internet marketing campaigns requires creativity and focus. We respect and support our account managers, developers, and our staff overall by minimizing meetings and providing time for uninterrupted work.
We are currently accepting resumes for these positions. Please review the job descriptions to learn more about the roles.
For questions please submit to [email protected]
Entry Level SEO Specialist
MUST have excellent keyboard skills.
Job requirements include: good oral and written
communication skills, data entry, excellent organization skills
computer skills and clerical skills.
High School Diploma required.
Experience with SEO, Web Design and Social Media a plus
Job Type: Part-time
Salary: $10.00 to $13.00 /hour
We're looking for an experienced developer who is passionate about their work and is capable of managing and working with remote contractors. Our senior developer will need to coordinate with in-house developers, contract developers, and interface with our client-facing teams.
Preferred Qualities:
2-5 years of PHP 5 OOP Development
2-5 years of SQL (MySQL preferred)
HTML and CSS Skills
Javascript Skills
Problem-solving focused
Excellent communication skills
Where awesome work meets limitless possibilities!
drop us a line and keep in touch