Purchasing domain names can be a daunting prospect to individuals and businesses. Many individuals would like to know how to get started before buying domains and whether leading registrars can meet their domain name search needs.
With the help of a domain name generator, individuals can generate numerous domain names at the click of a button and buy PR domains. Companies like GoDaddy and Namecheap not only offer domain registration, they provide web hosting services along with the management of already registered domains.
Continue reading to discover why you need to register a domain and the impact that a domain has on your brand and business.
What is a Domain Name?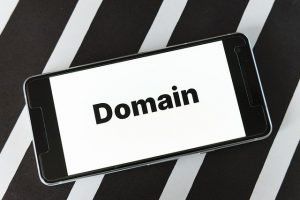 The internet has numerous protocols that are unique sets of identifiers. Just like two businesses cannot have the same names unless it is one brand, domain names are online business addresses. This is where a business trades and has its online presence.
Domain names are online business addresses of an individual or corporation's website that can be accessed when typed on a search engine or browser URL. Because there are millions of online addresses, domain names enable computers to identify and locate a particular website.
Importance of Domain Names
Domain names are very important for various reasons. Having the right name can boost a business tremendously. It can define the success of a particular business and determine its placement on search engines.
Domain names are important due to the following reasons:
Customers are able to quickly connect with the right name
It boosts your brand ranking on search engines
They enhance the competency and image of a company or individual
Can be optimized to draw up site rankings on search engines
Google Domains Vs GoDaddy Domain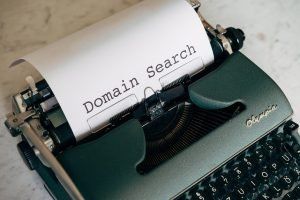 A lot of people are concerned about which domain registrars are best to use. They both have their benefits and some of their differences are apparent. A good domain name generator can give creative domain suggestions for names accessible for registration without expired domain names.
Some of the differences are as follows:
Google domains come with easy integration and a simple interface. It is easy to connect your domain to a DNS server. The former has a fairly complex user interface.
Both have easy domain management with website developers and other collaborators.
GoDaddy buy domain hosting options are priced differently from Google domains and may be slightly higher than other domain hosting prices.
GoDaddy domain discounts are membership-based and more attractive than Google's which usually offers a flat rate.
Where to Get Help With Domain Names?
Internet Marketing Team guarantees optimal results in the management of domains. Our web management and marketing experiences are guaranteed to bring you massive success when it comes to identifying the best domain for any fledgling business or startup.
We give our customers an audit and comparison of the best domain registrar including Google domains, GoDaddy and Namecheap. We offer customized solutions to individuals and businesses alike and an unmatched customer service experience to help you succeed in your endeavors. Contact us today and buy a domain like an expert.